Look for your question...
How long does shipping usually take? 
Anywhere from 7-10 days to process & ship your order, really depends how far you are from San Diego, CA. 
Is there insurance on my package?
There is up to $100 insurance on each package with the options to add more if you would like. It is very rare that packages get damaged or delayed but things do sometimes happen. 
Can you ship to cold places?
We ship all winter long but we suggest temps are at least above 35 degrees. We provide a complimentary heat pack if you order more than 100 in plants. We tape all the edges of the boxes to protect against drafts & ship priority. We highly recommend that you are home to receive it when the mail carrier drops off.  Please see our Shipping Policies for Shipping to Cold States
What plants do you recommend for low light? 
The three best plants for a low lit room are; the ZZ plant, jade pothos, & snake plants are the three easiest plants to start with, that's why we included them in our Beginners Starter box. 
How to unpack your package.
Always unpack your plants the day they are delivered. Be gentle when unwrapping, we recommend one layer at a time, if you tear through your packaging you could tear through your new plant baby! Remove the material that is on top of the soil and check to see if your plant is thirsty.  
Why are some plants more expensive than others?
Plants get their pricing based on how easy & long it takes to grow a plant, the availability & rareness of a plant, & the popularity. Some plants are also much harder to ship than others & because we like to take our time in packaging, some plants are priced a little higher. Our plants are high quality, sourced from trusted growers, handled with care, packaged with eco friendly materials & not your average run of the mill variety like big box stores which takes time to source so we price our plants to stay in business so we can keep finding you more epic plants : ) By supporting our small business you are also supporting many small growers who love what they do, so thank you for spending a couple extra dollars on quality plants from quality people. 
When do you get new plants? 
We do a plant release each week on Wednesdays. Follow us on IG to see what different batches of plants are looking like each week. 
Do I have to repot when it arrives?
When you first get your new plant baby you will want to let it acclimate to your home's lighting & temperature since it will be different from the greenhouse it came from. You also want to give it a chance to let it relax after its trip all the way to your home. If after two weeks you want to report because that sounds fun to you, go for it. Most of our plants won't need to be potted into a bigger pot for 3-6months depending on their growth rate. When repotting your plants be sure to research the type of soil requirements and don't go up more than one size so that the plant can get use to managing that much more soil & water. 
How do I place a large order?
If you would like to place an order of over 30 plants, purchase wholesale or inquire about corporate gift options please fill out this form here. 
Disclaimers
Please note larger plants require separate shipping and additional shipping fees. You will be notified via email so that payment may be arranged.
We charge a 25% restocking fee for cancelled orders or full store credit, so please be sure before ordering as this costs our small team money and time.
Exact Plants
The plants in the pictures are not the exact plant you will get unless the plant is uniquely named and we have only 1 of that specific plant. As our beloved customers, you must trust us that we only pick out the best plants and know when you order from a group of plants, they are all epic (not just the one shown in the picture). It would take a very long time to upload every picture of every plant. So the picture shows the type of plant you are buying but not the exact plant you get. On rare, expensive plants, we will unique name them and individually put them up on the site. Once they are bought, they will be marked as SOLD OUT since it is a individual plant, not a group of plants. Make sense? No refunds will be issued if you purchase a plant from a plant group and think that it is the exact plant in the photo. Please contact us at connect@weareplantlovers.com if you are still unclear on this policy. 
Cold weather damage- We don't recommend shipping anywhere that's below 35 degrees, this includes night time temps. We provide complimentary heat packs on plant orders over $100. We barely have casualties due to cold & if so it's because someone left it on their porch in cold temps, this is why we recommend being home to receive the package. 
Plants Dying- We do not guarantee plants because they are living products with lots of variables that we can't control. We want you to keep your plant babies alive & thriving so we created this blog for how to care for certain types of plants. 
Pests- Always check any new plant you get. If you happen to ever find a pest on one of our plants please notify us within 72 hours of the plant arriving. Luckily we have a great reputation for clean & healthy plants.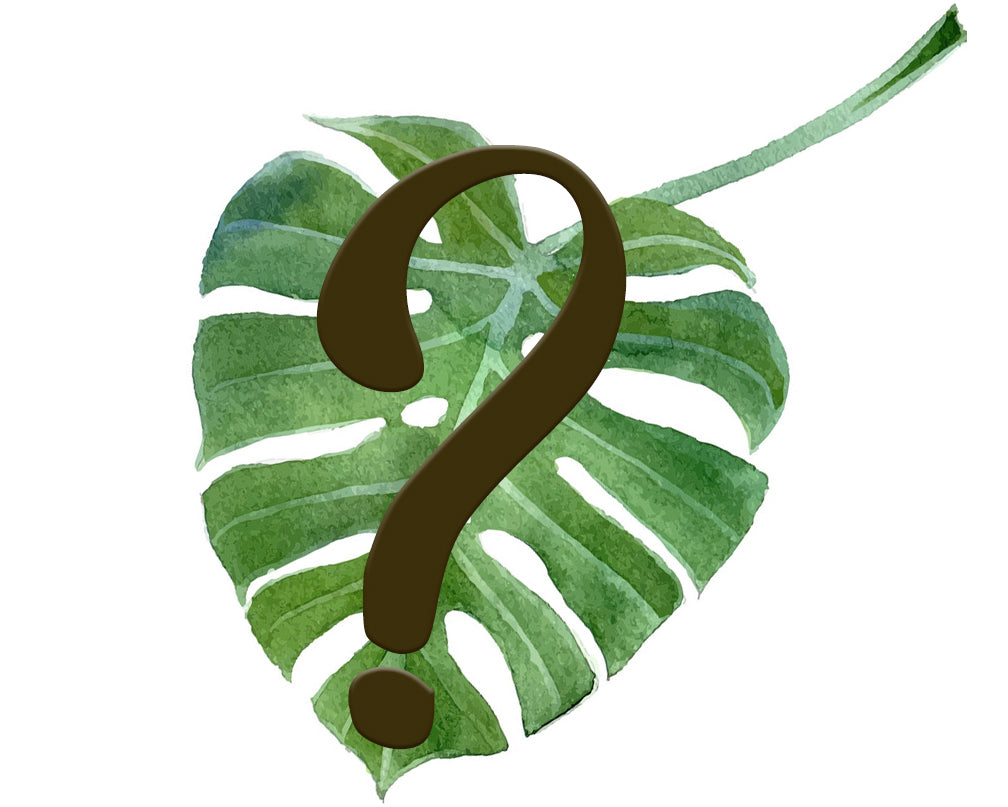 Don't See Your Question?
Contact our Plant Profession by filling out the Contact Form.